AMP:IR – impulse loader module with IR length up to 200 ms.
It's very flexible solution for manufacturers amp, preamps, pedals etc.
Many configurations:
Control with switches, Encoder, MIDI, SPI
Indication: LCD, led matrix, no indication, clip indicator
USB connector, USB drivers not required!
Power range 7-12V, current up to 250mA
20 IR's 200 msec 44100 Hz
Low latency – <1.3 msec
Remote software : Windows and Mac
Dimensions 63x90mm (main board)
You need only few wires to run this module
For additional info, please contact : vasilius@st-rock.com or to support.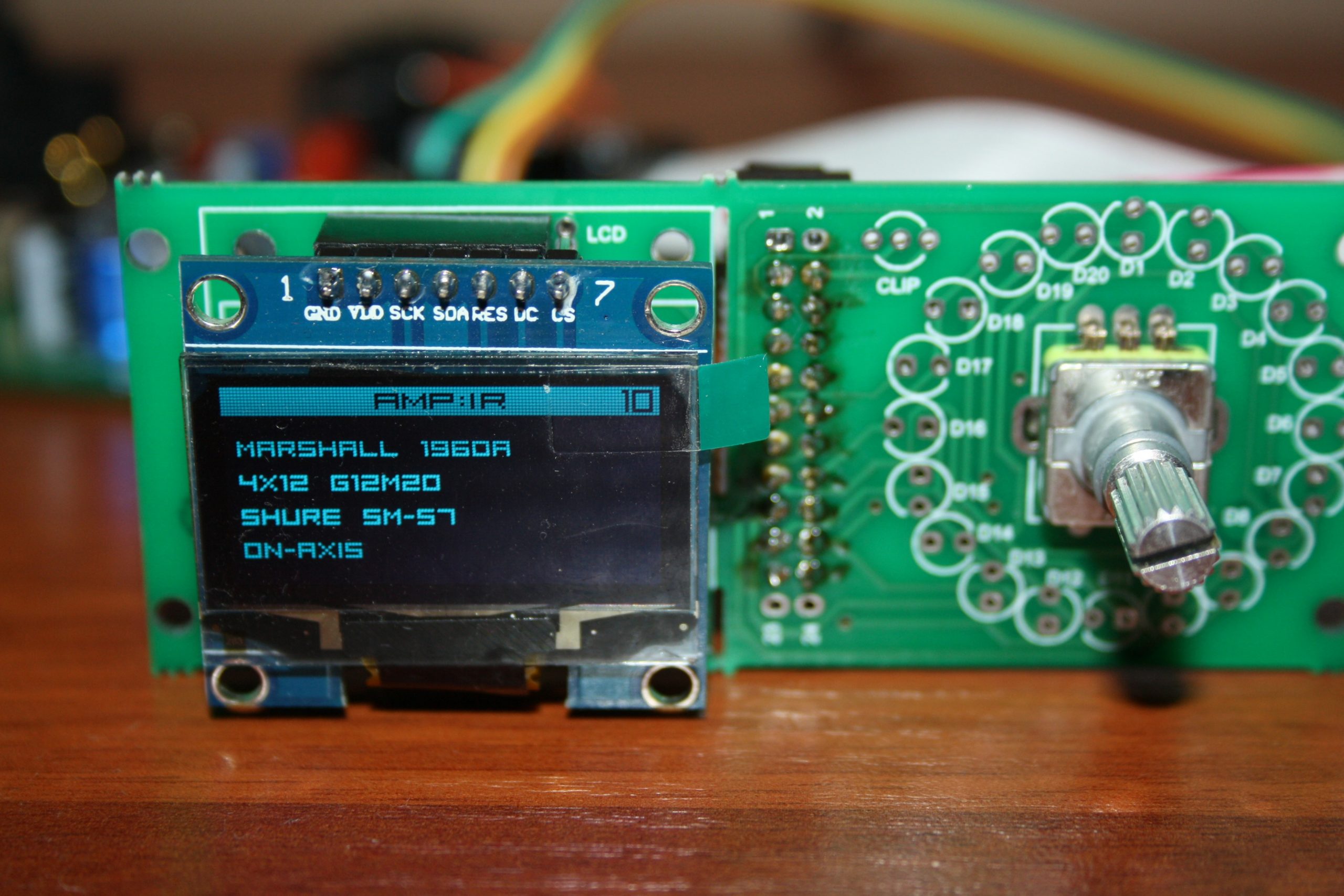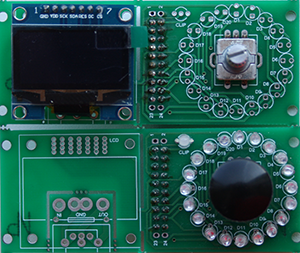 The main software support Windows 32 bit, Windows 64 bit, Mac OSX 32 bit, Mac OSX 64 bit platforms.
Build-in quality resampler and MPT-engine. Support IR files with 44.1k, 48k, 88.2k, 96k, 176.4, 192k Sample Rate, 16-32 bit, PCM1 WAVE.
The software view can be customized for a vendor.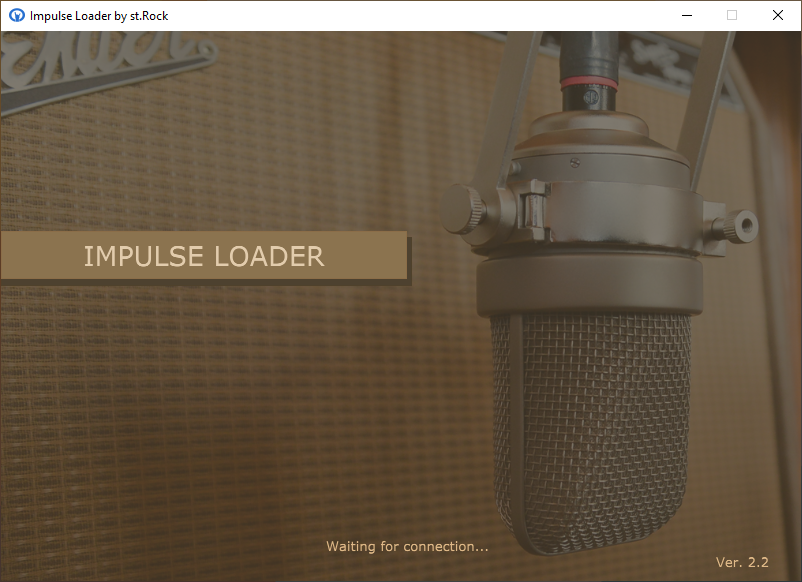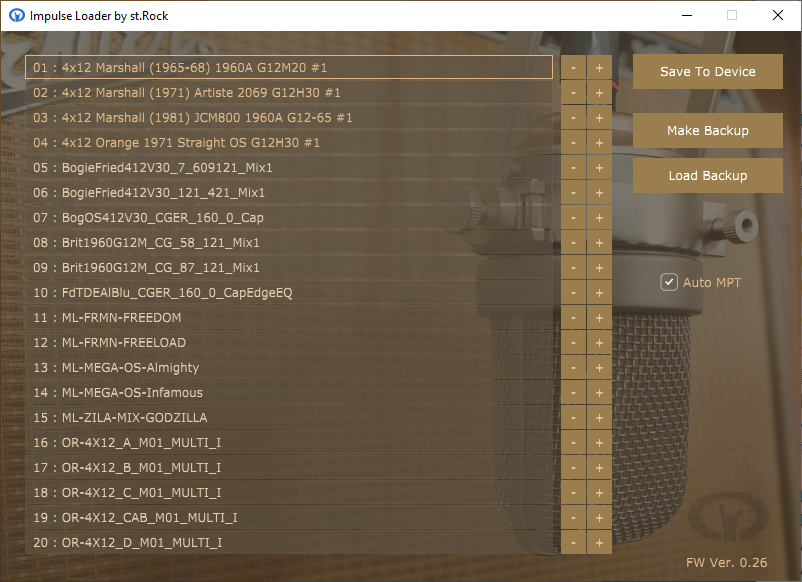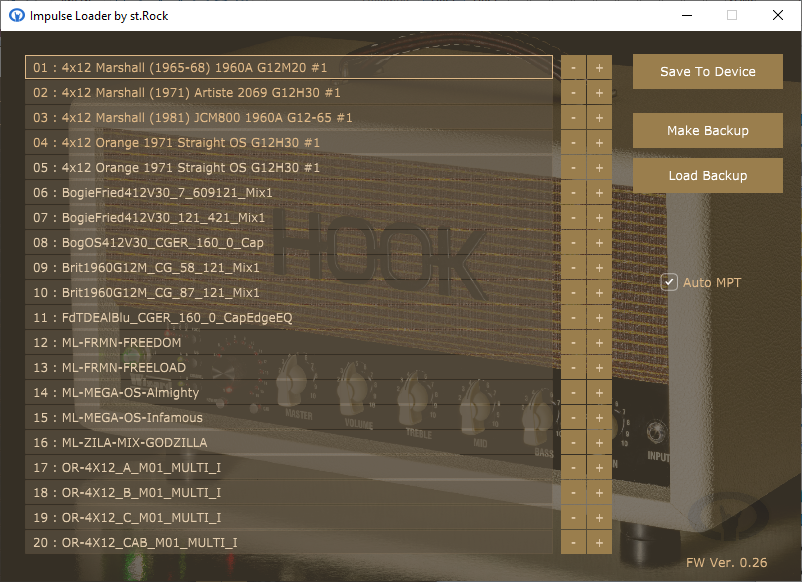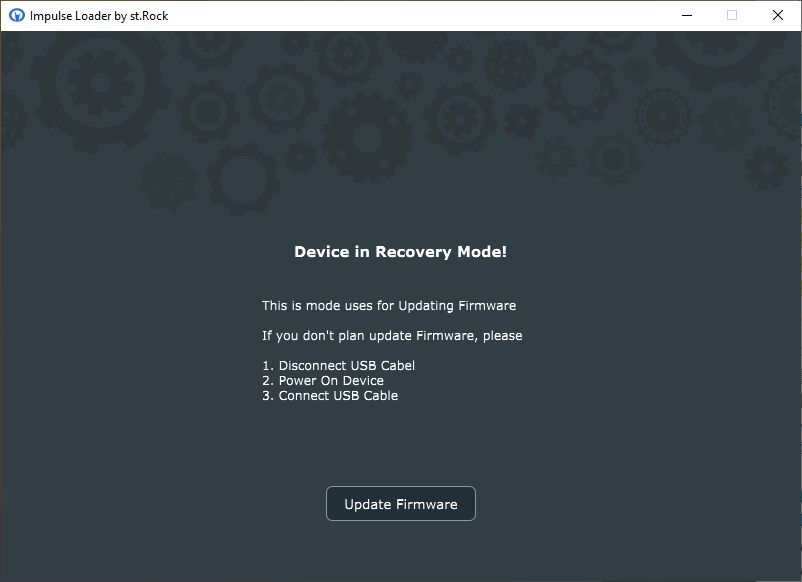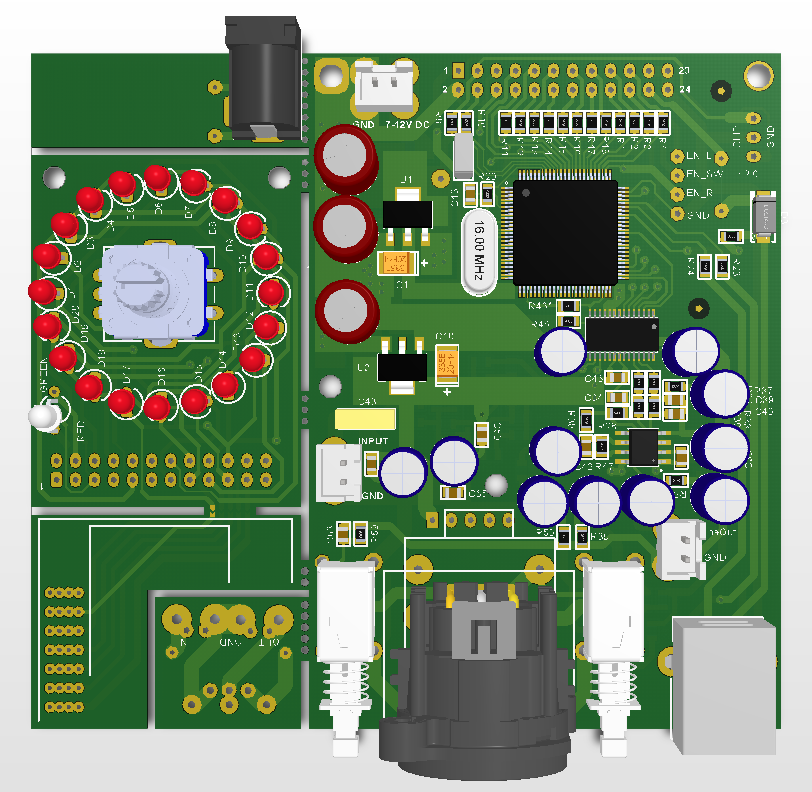 WIZARD  IS A REVOLUTIONARY GUITAR AMP
A compact 2 channel tube guitar amplifier with IR speaker simulation and internal speaker load for standalone use. The wizard is a fully programmable tube guitar amp with motor knobs. It has 32 memory locations in which you can save your favorite sounds and switch between the presets with the rotary encoder or via midi. The speaker simulator comes with my favorite 16 cabs. In addition, it's possible to upload your own favorite speaker impulse responses with the matching computer app (Mac and Windows). This amp gives you the sound and ease of use of a classic tube guitar amp, but with the compactness and multi-functionality of a modeling amp.
Darkest Nightmare and Mini Nightmare IR
The DarkestNightmare is equipped with a high quality impulse response loader. You can store up to 20 impluse responses and select them at the back of the amp. We deliver 15 high quality impulses with the amp. They are made by Lasse Lammert from LSD Studios in Lübeck, Germany – ready to use and well balanced. This pack includes 5 different cabs (Bgnr, Angl, Diez, Rec, Stil) different mics (SM57, MD421. R121, KM184) and mixed mics/cabs. With its USB connection you can load your own IRs on to the amp.
With this game-changing innovation you are able to have a real tube amp for the true feeling and response paired with a reproducible cabinet sound for high end tone and fast set-up.